Notices
Read about these for a smoother and safer trading experience.
Enhanced Web Chart
We are pleased to announce the new exciting updates to our web chart to enhance your trading experience. With effect from 19 February 2021, industry/sector panel, technical indicators and charting GUI improvements on the web chart will be available for clients of Lim & Tan Securities.
Additional new menus - Industry/Sector Panel
- Displays the sector information, industry, market cap, and shares outstanding of a stock
- Compares the stock with other leading stocks of the same sector
- Compares the current price relative to its 52-Wk High/Low
- Displays other stocks in the same sector
- Addition of new icon on top menu to Hide/Show sector panel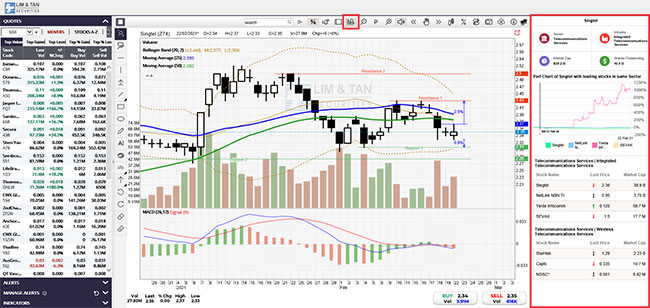 User Guide


Please click on the information icon for the User Guide. For more information, please contact your Trading Representative.

This advertisement has not been reviewed by the Monetary Authority of Singapore.